We're taking a look at our favorite graphic novels from the past few years that have featured LGBTQ+ characters and themes. Check them out today from our digital catlog! For the best reading experience we recommend downloading the Libby app.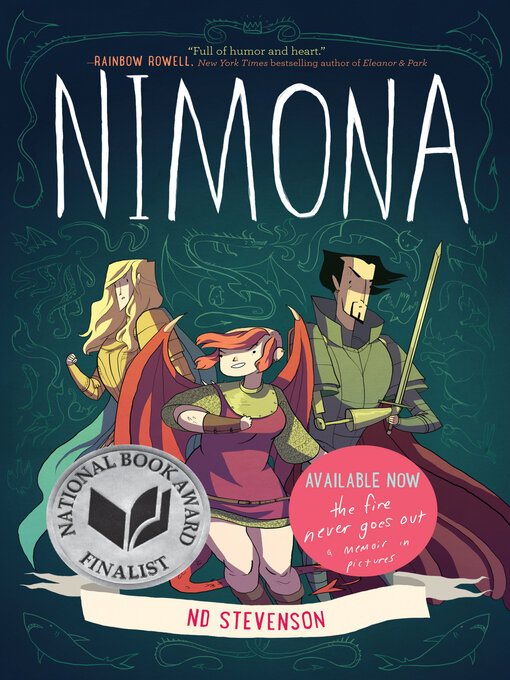 Nimona by Noelle Stevenson
For anyone who likes the humor of Rick & Morty or Adventure Time, Nimona will appeal. This hilarious modern fairytale about a wisecracking shapeshifter aspiring to be an evil henchman is bound to be a new classic. It's firing on all the emotional cylinders – Nimona's shapeshifting is a metaphor for her trying on different identities and searching for a family, while her super-villain boss is involved in a truly great slow-burn love story. Read it before the movie adaptation hits screens in 2022!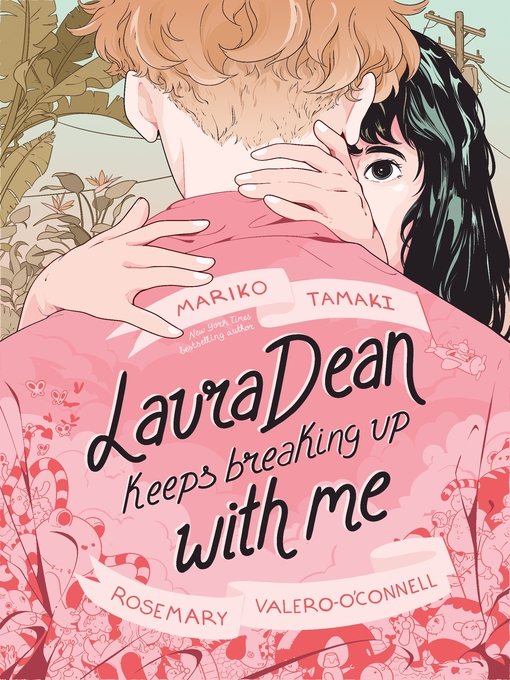 Laura Dean Keeps Breaking Up With Me by Mariko Tamaki
Laura Dean is so refreshing because of its blunt realism — it shows that all relationships have problems and any can turn toxic. Frederica "Freddy" Riley keeps going back to her on again-off again girlfriend Laura despite the disapproval of her friends and the fact that Laura treats her terribly. Yet we've all been there, and the mental gymnastics Freddy performs to defend Laura's behavior perfectly capture the struggle of a rocky high school romance. It makes it all the sweeter when Freddy finally triumphs and finds real love.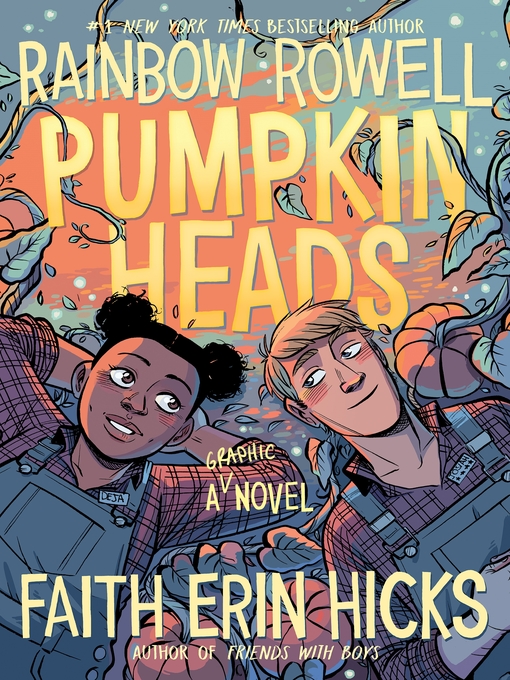 Pumpkinheads by Rainbow Rowell and Faith Erin Hicks
We're a bit ahead of time, but you're going to want to read this in preparation for fall. If you love all that brisk Autumnal goodness but you aren't a fan of horror, this is the perfect seasonal read for you. You can feel the crisp air as best friends Deja and Josiah go on an epic Halloween quest during their last day working at the pumpkin patch. Josiah is determined to find the girl he's been crushing on all fall, while Deja – the pansexual hero of our hearts – is just determined to find snacks. As they encounter adventures, friends, exes, and escaped wild animals, more and more of their backstory is revealed.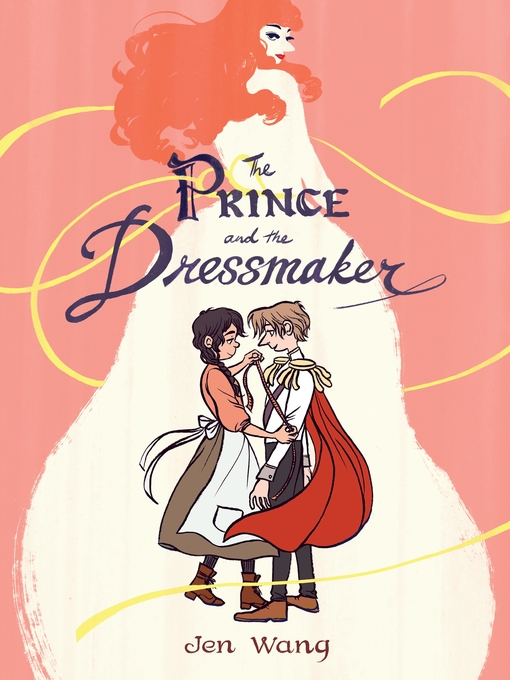 The Prince and the Dressmaker by Jen Wang
A perfectly escapist modern fairytale for these quarantined times, this novel takes you back to turn-of-the-century Paris just as the city is about to become fashion capital of the world. Frances, a poor seamstress and aspiring designer, gets noticed by the royal family when one of her scandalous designs makes the papers. She is commissioned to make clothes for Prince Sebastian, but soon learns his secret – that by night he takes on the city as the fabulous Lady Crystallia, Paris's hottest fashion icon. Frances becomes a friend and confidant as she makes Crystallia's avant garde outfits, but before long the prince's secret threatens to stall her own dreams. Sebastian/Crystallia is a wonderfully realized genderqueer character, comfortable with both their masculine and feminine qualities despite the judgment of those around them. The result is a beautiful twist on the classic Cinderella-story romance.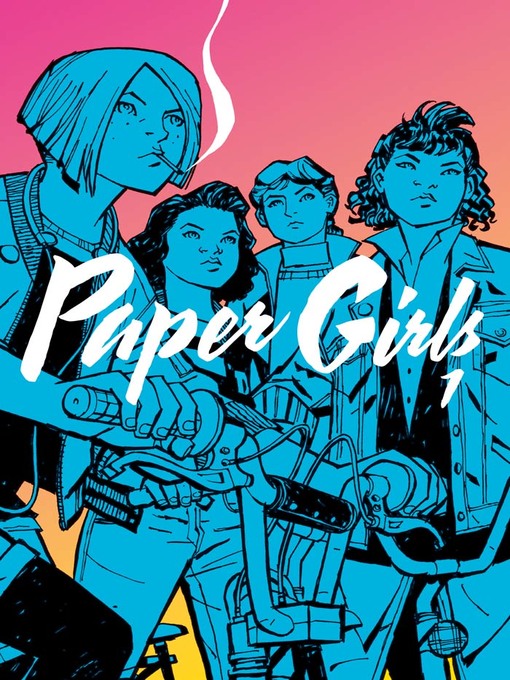 Paper Girls Volumes 1-5 by Brian K. Vaughn and Cliff Chang
The 12-year-old girl gang of Paper Girls has an edge and swear-heavy vocabulary that would put the boys of Stranger Things to shame. Their time-traveling Dr. Who-meets-Buffy-esque adventure starts as they deliver newspapers on Halloween night 1988, and only goes off the rails from there. It's accessible sci-fi peppered with witty banter in a 5-volume narrative that seems made for prestige TV – and that's probably why Amazon is currently in the process of making a show. Among many other things, it features an epic, centuries-spanning love story that, like all great romance, manages to feel both unexpected and inevitable at the same time.