Explore our digital collection for titles that can help young readers preparing to go back-to-school! These titles are made to follow along with the story as it is read aloud. Pages are turned automatically and each word is highlighted as it is read. With an expanding collection of classic tales and new favorites, Read-Along titles are the perfect way to get library story time started no matter where you are!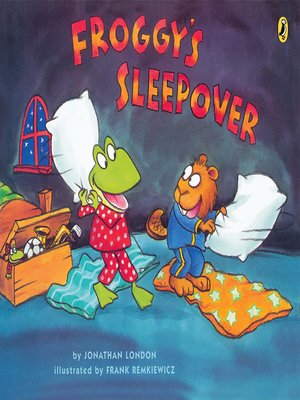 It's Froggy's first sleepover! He packs his sleeping bag, his pillow, his pajamas, and even his toothbrush. Now, he's ready to flop flop flop off to Max's. But then Froggy decides it would be a good idea to go back to his own house. So off they go. . . . Then Max gets a tummy ache and wants to go back to his own house. So off they go. . . . Then after scary noises at Max's, both decide to go back to Froggy's.
Ruby loves to play superhero, so when her mother gives her a "mission" that takes her into the deep, dark woods, Ruby throws on her red cloak to become ... Super Red Riding Hood! Nothing can scare her — except maybe coming face-to-face with a big bad wolf. What would a superhero do? A story of guts and girl power, this is a fun update on a familiar tale.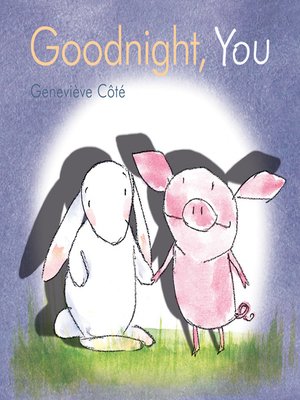 Piggy and Bunny are having their first campout. As the shadows loom larger, Piggy and Bunny playfully imagine scary scenarios and how they might deal with them. It's all good fun, until Piggy reveals a secret fear.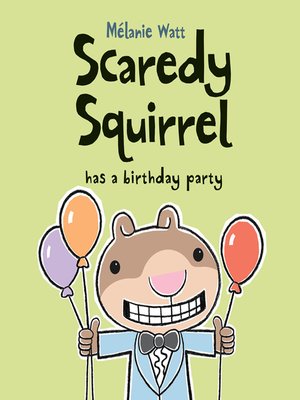 Lovable worrywart Scaredy Squirrel would rather celebrate his birthday alone quietly in the safety of his nut tree and avoid any pesky party animals. When all his excessive plans are thrown up in the air like confetti, will Scaredy play dead and cancel, or will he face the music?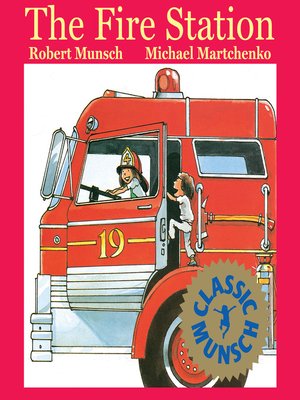 This story starts out with a familiar premise: Michael and Sheila visit a fire station. But then the Munsch flair for imaginative insight and humor take over. While the two kids are exploring a fire truck, an alarm goes off—and away go Michael and Sheila to the rescue!

The Dot
by Peter H. Reynolds
Her teacher smiled. "Just make a mark and see where it takes you." Art class is over, but Vashti is sitting glued to her chair in front of a blank piece of paper. The words of her teacher are a gentle invitation to express herself. But Vashti can't draw—she's no artist. To prove her point, Vashti jabs at a blank sheet of paper to make an unremarkable and angry mark. That one little dot marks the beginning of Vashti's journey of surprise and self-discovery.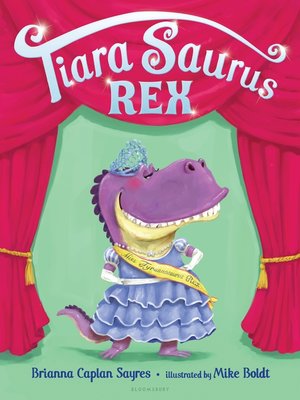 It's time for the Miss Dinosaur pageant and the girls are ready! Patty Saurus puts on her best dress. Stef O'Saurus covers her scales with jewels. Teri Dactyl practices flying and Sarah Topps practices hula hooping on all of her horns. But there's one dinosaur who doesn't need to prepare because...
Tina Rex always wins! She's a fierce competitor and her brilliant smile scares away the other girls. But is it really fun to win when you've chased away all of your friends? Tina's not so sure.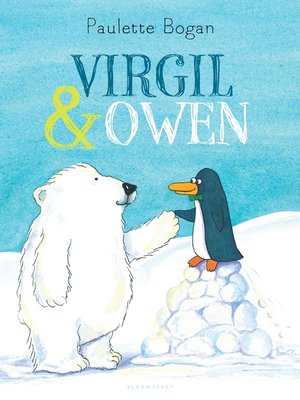 When Virgil the penguin finds a lost polar bear, Owen, he wants Owen all to himself. He will be the only penguin with a polar bear as a best friend! But this Owen plays with everyone else on the iceberg! Isn't Owen supposed to be Virgil's friend and Virgil's friend only?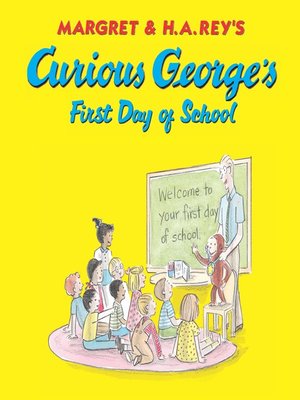 It's the first day of school and George has been invited to Mr. Apple's class to be a special helper! George is just the right monkey for the job—that is, until he starts to make his usual mischief. A mixture of red and yellow paint makes orange . . . a mixture of yellow and blue makes green. . . . and a mixture of all the paint colors makes a big mess!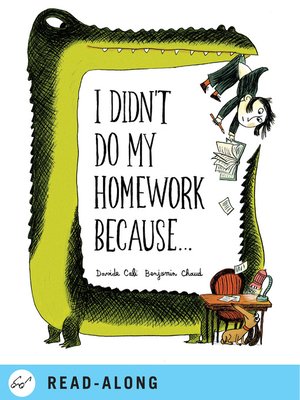 How many excuses are there for not doing homework? Let us count the ways: Giant lizards invaded the neighborhood. Elves hid all the pencils. And then there was that problem with carnivorous plants.... The excuses go on and on, each more absurd than the next and escalating to hilarious heights.